Beliefs of Monocept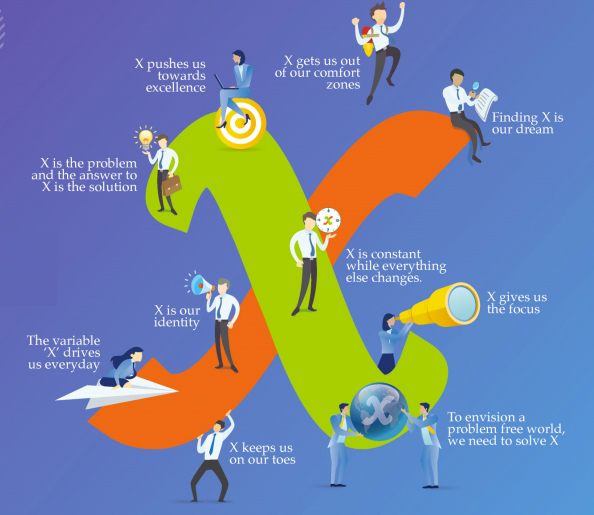 Every Problem Has a Solution
At Monocept, we believe that every problem has a solution and wish to create a world without any problems through customised digital solutions that enable rapid and seamless digital transformation for our clients.
Experience the future at Monocept
Do you love new challenges? Are you an expert in coding? Do you envision yourself working with cutting edge technologies? Then you have come to the right place!
Join and experience the FUTURE at Monocept

(Click on each letter to know more!)
Find New Answers
Finding new solutions encourage our team to think analytically by breaking down problems and deriving to logical conclusions. This helps them to take decisions even in ambiguity and continuously make things better
Unconditional Care
Unconditional care shows empathy and concern for a colleagues' wellbeing as part of our culture. This develops meaningful bonds with fellow employees. At all levels Monocept offers respect, kindness, openness, caring and trust
Timeout With Friends
We believe that there is a huge benefit of having friends at work. It can alleviate some of those high-pressure situations and make the work environment relaxed and fun
Up The Game
We believe excellence is never an accident, it is the result of passion, sincere effort, intelligent direction, conquering new opportunities and the vision to see obstacles as opportunities. Monocept applies its vast industry knowledge and domain expertise to design and build the best possible solutions
Respect
Respect is displayed in ways of transparency, good culture, and openness to each other's opinions. The respect we showcase is important in developing trust and teamwork, thus taking our work to the top
Experience Client Relationships
Experience client relationships allows employees to gain new learnings and engaging them towards winning and retaining customer trust. Employees at Monocept are given new learning opportunities, through client visits and interactions
How We Take Care Of Our People

Medical Benefits

Personal Accidental Insurance

Paid Parental leave

Learning and Development

Flexibility

Team Outings & Celebrations

Reward & Recognition

No Dress Code

Free Beverages

Game Room

Fitness
Did not find you role in current openings? Don't worry!
Submit your resume and we will reach out to you when a suitable opening comes up.
If you have any questions, please feel free to email us at hr@monocept.com
Offices: Hyderabad, Mumbai, Gurgaon, New York